Okay, I confess. This is basically sweet potato pie for breakfast.
But with much less sugar – and no crust to fuss with!
The kids love it, and I gotta say, the kind of breakfast that tastes this good and can be whipped together in 5 minutes before doing the dinner dishes the night before…well, it's got my vote.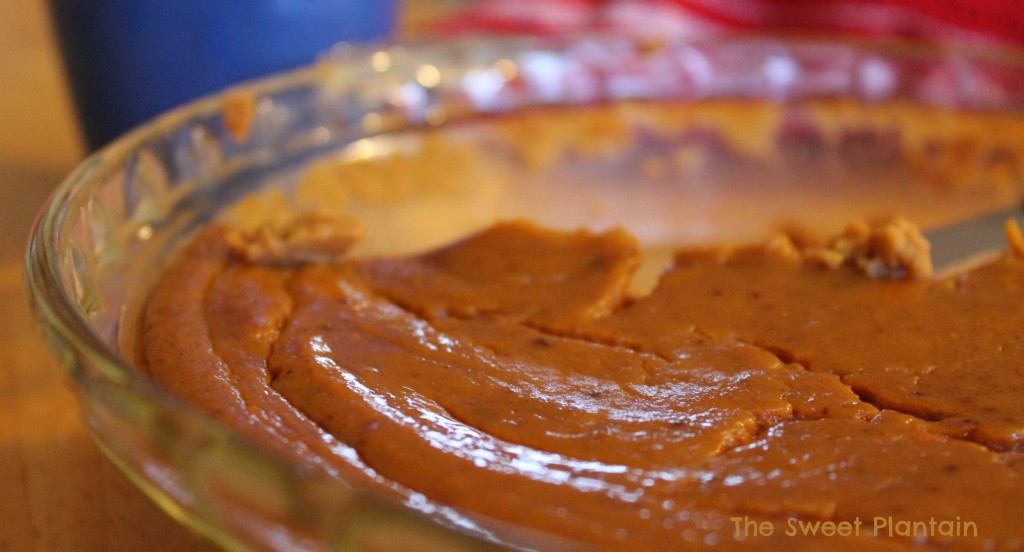 And since it's made ahead of time, that means all I have to do in the morning is pull the custard out of the fridge and serve away. Who needs boxed cereal when they can give the kiddos all the goodness of coconut milk, sweet potatoes, and eggs to start out the day?
Cereal, schmereal. That's what I say.
Get your blender and ungreased pie plate ready, Friend, 'cause you're about to rock the breakfast table.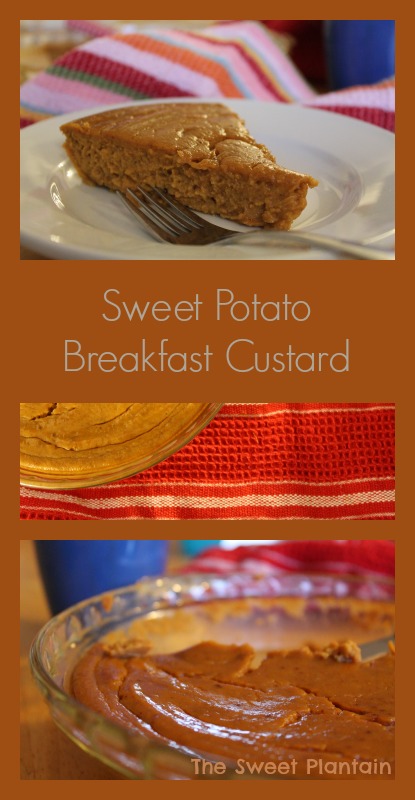 Sweet Potato Breakfast CustardA delicious way to start the day, and the kids love it! I use 1/2 cup sweetener for those special breakfasts, but the sweet potatoes add so much natural sweetness, that 1/4 cup is plenty for a typical day.Write a reviewSave RecipePrintIngredients
1 1/2 lb sweet potatoes – baked, cooled and peeled
1 14 oz can whole coconut milk
4 large eggs
1/4 – 1/2 c. evaporated cane juice
1 t vanilla extract
2 t pumpkin pie spice
Instructions
Heat the oven to 325.
Place all the ingredients in a blender and blend until very smooth.
Pour the mixture into an ungreased pie plate and bake for 50 minutes to 1 hour – until it's set in the center and jiggles a bit.
Cool and store in the refrigerator.
Serve plain or with whipped cream!
Notes
Tip: I like to throw in a bunch of sweet potatoes to bake, when the mood strikes! It's a great side dish, and I can bake them while I slow-roast a chicken; I make more than I need and put the leftovers in the fridge, so they're ready and waiting when I make this custard!