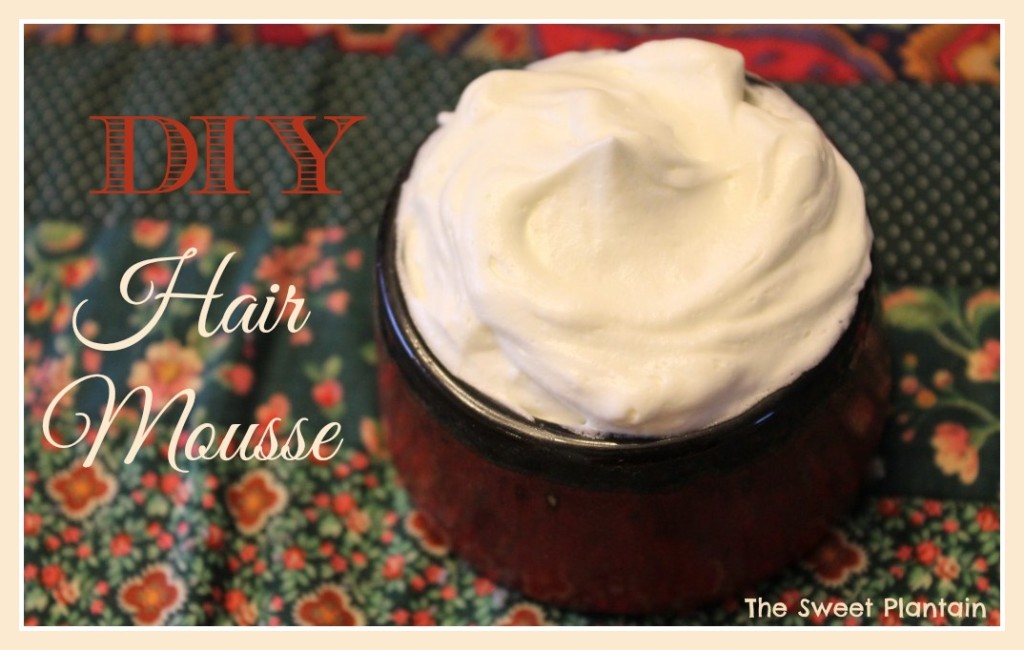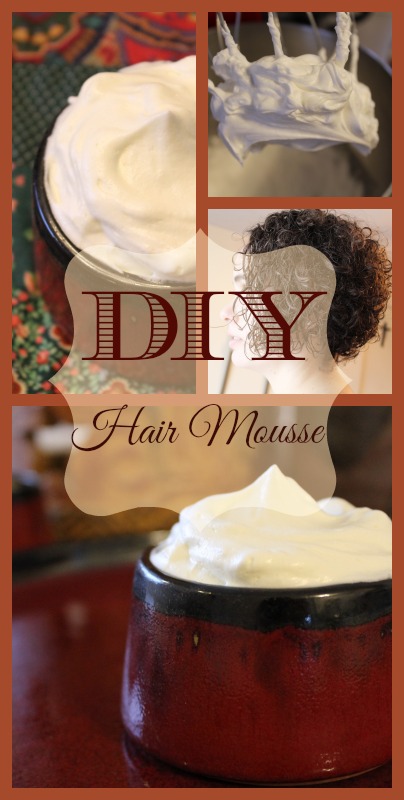 I'm not sure why I didn't try making my own hair mousse sooner… I avoid store-bought chemical-laden personal care products at all costs, and my hair has been chemical-free for years – which has done wonders for it, but I've never found the perfect homemade alternative to mousse. The straight-up coconut oil was pretty good for a while, but it didn't quite do the trick. Also, Tony was getting tired of me smelling like coconut all the time. Apparently, that coconut oil smell isn't so sexy. Oh, well. Lesson learned. Now, this homemade mousse, folks.
This mousse is seriously amazing – it's light as air, people! Light. As. Air. I am completely amazed. I thought that crazy-awesome-fluffy-ness happened because of those mysterious mousse nozzles – but I got that with just 15 minutes in the mixer. Boom. My life (and yours, perhaps?) is now forever changed.
My homemade hair mousse is full of the hair-nourishing goodness of shea butter, coconut, and olive oil, and some fabulous essential oils that promote shine, strengthen hair, kill dandruff-causing bacteria, and smell all sorts of wonderful. And guess what else? It works perfectly when I diffuse my hair – which is basically every day. And since I know you're wondering how this DIY hair mousse looks in action, here is a view of my glorious mess of curls: and print DIY Hair Mousse for Glossy, Healthy Curls
Ingredients
Instructions
In the bowl of a stand mixer fitted with a whisk attachment, combine the shea butter and coconut oil. Alternately, use a hand mixer and medium mixing bowl.
Beat on medium-high until light and fluffy, about 10 minutes.
Add the essential oils, turn the mixer back on medium-high, and very slowly pour in the olive oil until fully incorporated.
Keep mixing for about 2 minutes more.
Store in a cool, dark place.